Our last weekend at Singapore is also the Chinese New Year weekend, the year of the rat. We took the opportunity to experience this festive atmosphere in the streets of Chinatown. The lights and rat statues have taken over the shophouses and there is a lot, lot of people. The news from Wuhan in China worry a bit here and a few people are wearing a mask.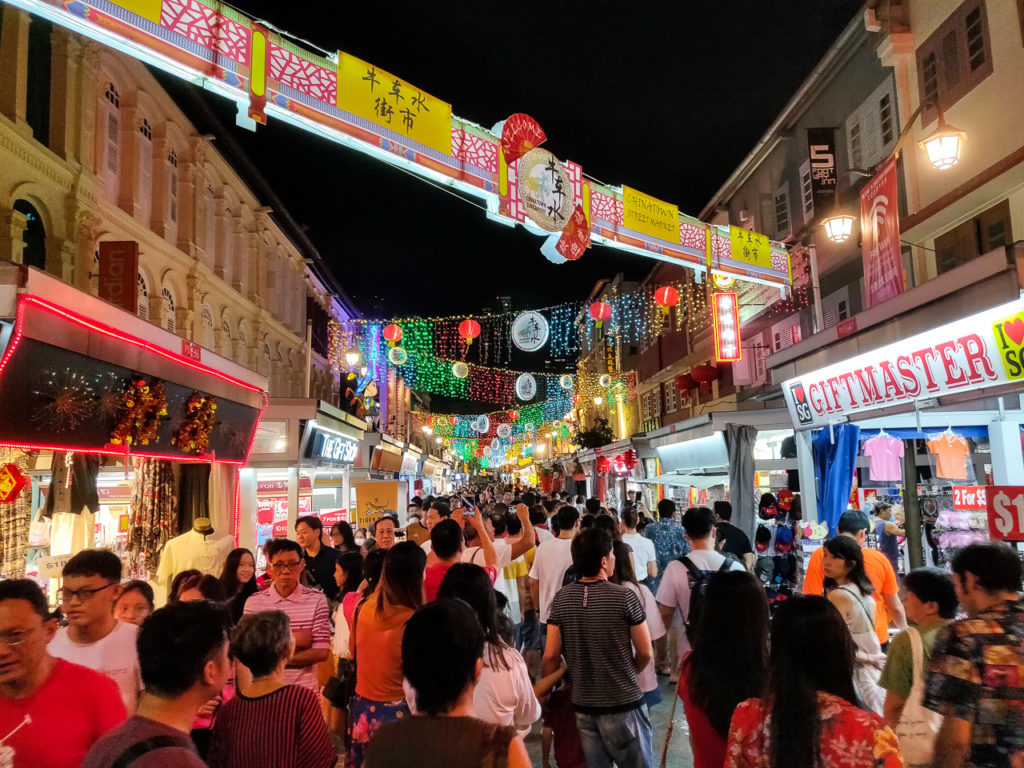 A few rules to know to celebrate well the passage of the new lunar year: wear red if possible, no black, do the spring cleaning in advance and not during CNY (15 days long), same for a new haircut, the hairdresser prices go high a few days preceding it… It is the moment to visit your closed ones to offer oranges and receive a nice ang bao. That is why Singapore is slowing down during a week, it is probably the only time during the year. Make your provisions!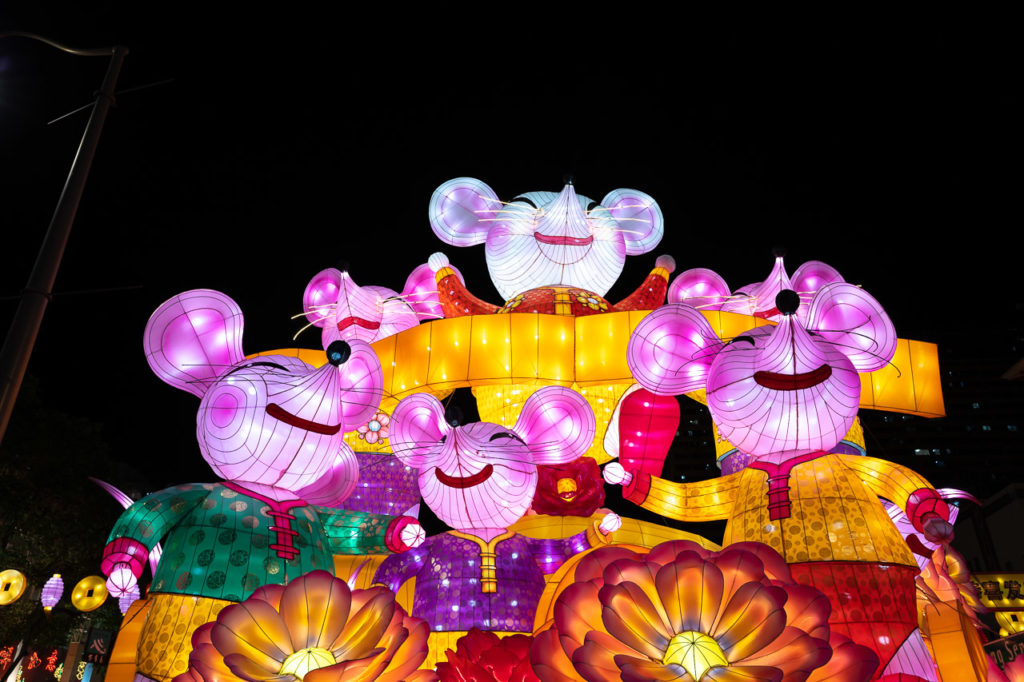 Eventually we went to Marina Bay Stadium to enjoy the fireworks.
Back on the next morning with the bikes to enjoy theses now quieter streets.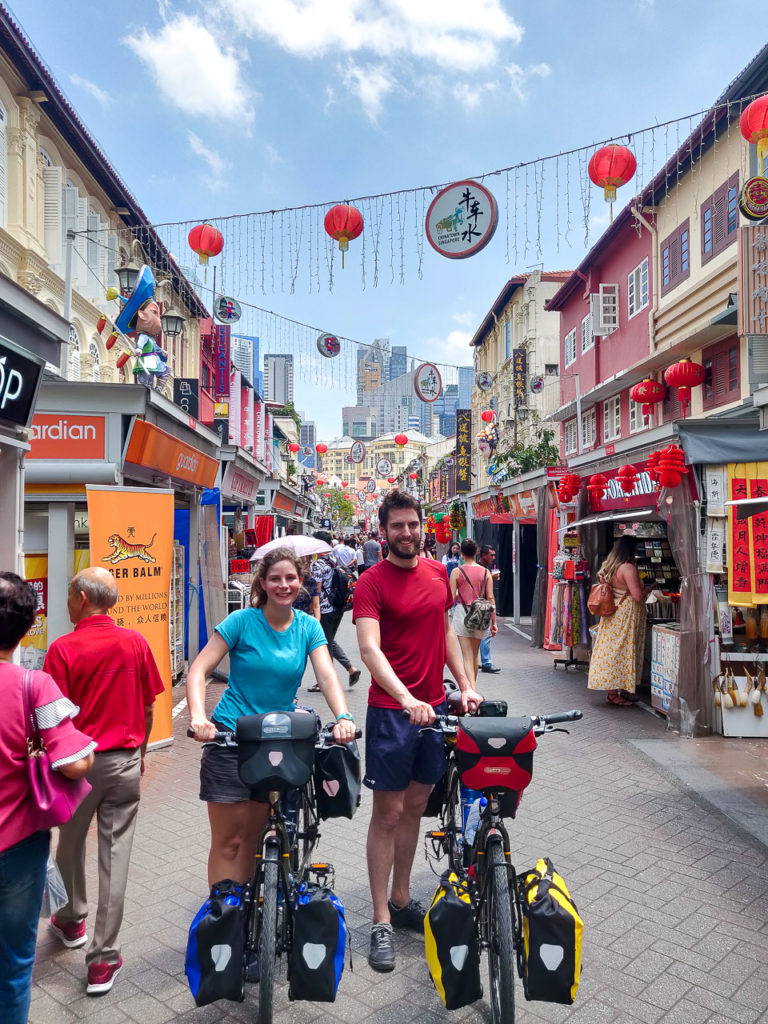 See more photos in the gallery.