On the weekend of 11-12 January, we rode our partially loaded bikes to Pulau Ubin for a dress rehearsal of the trip. This was also an excellent opportunity to test the camping gear and write our first blog article.
Pulau Ubin is an island within Singapore that's accessible with a five minutes boat ride from Changi Point Ferry Terminal, and that the government decided to keep in a state similar to what Singapore was looking like 50 years ago: rustic kampongs (villages) and jungle.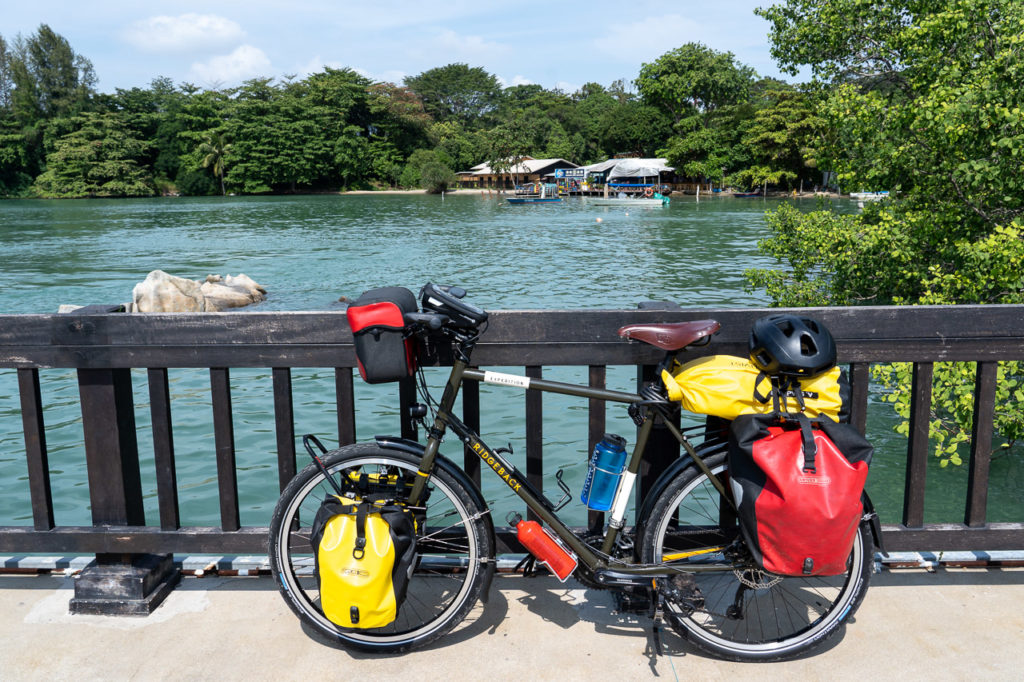 It took us three hours to reach it from Tanjong Pagar, as we had to get some gasoline for the cooking stove on the way. We arrived on the island around 4pm, had some snack at East Coast Lagoon Food Village, and then rode another three kilometers to the Mamam campsite located on the other side of the island facing Malaysia.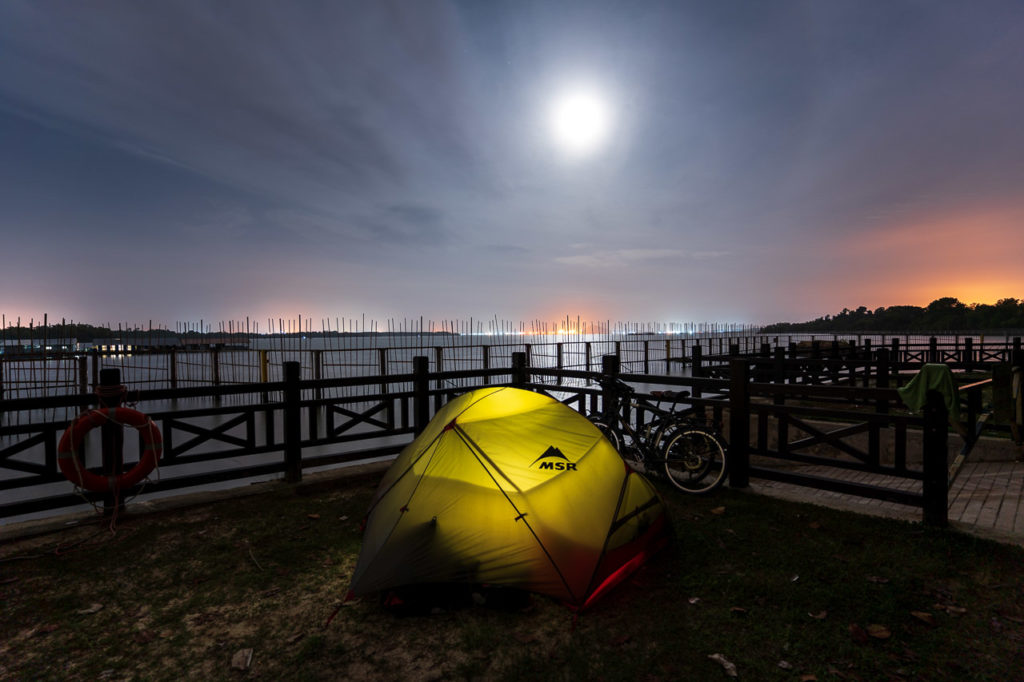 The campsite had already a few guests but we were able to find a spot without any problem. It's free to camp here and it's not required to register either. We pitched our tent, filtered some water and cooked dinner successfully. After a night hike that allowed us to see a banded krait snake and a mouse-deer in the jungle, we fell asleep. When we woke up in the morning, the camp was being assaulted by hungry macaques.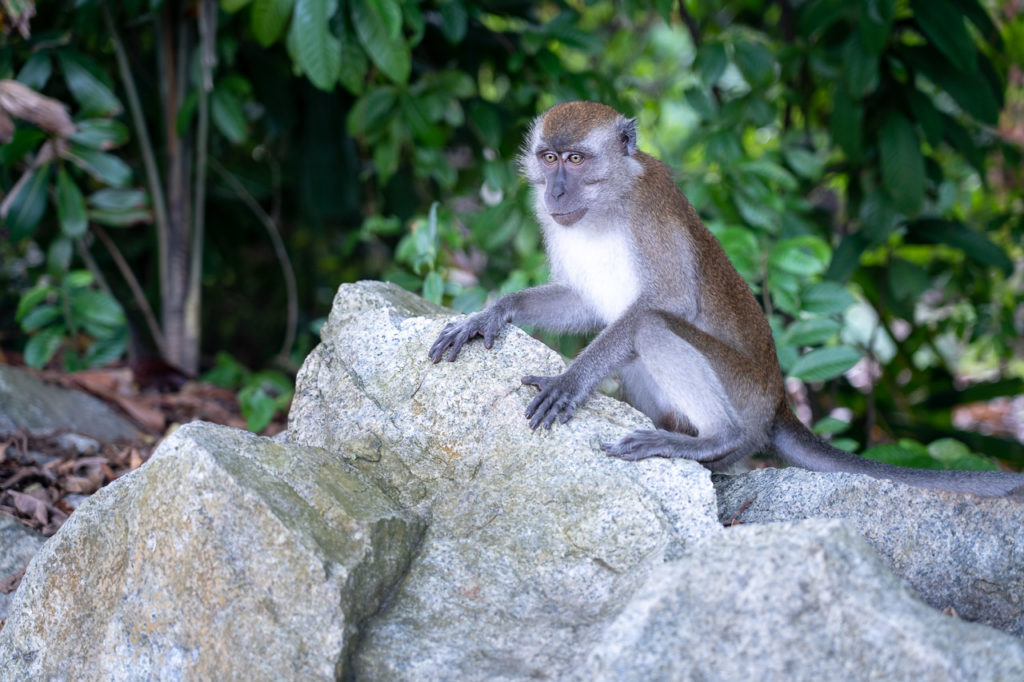 We came back by the Eastern Coastal Loop.