Last Monday, after a restful weekend in Kuala Lumpur, we're back on our saddles, and our next target is to climb up the Cameron Highlands. We were very much looking forward to this optional detour in the mountains to change from the flat coastline since we're not in a rush.
The first step is an 82 kilometres ride to Tanjung Malim, which is mostly flat except for some steep uphill on a viaduct after Kuala Lumpur. On the way, we visited the Batu Caves located in the Northern part of Kuala Lumpur.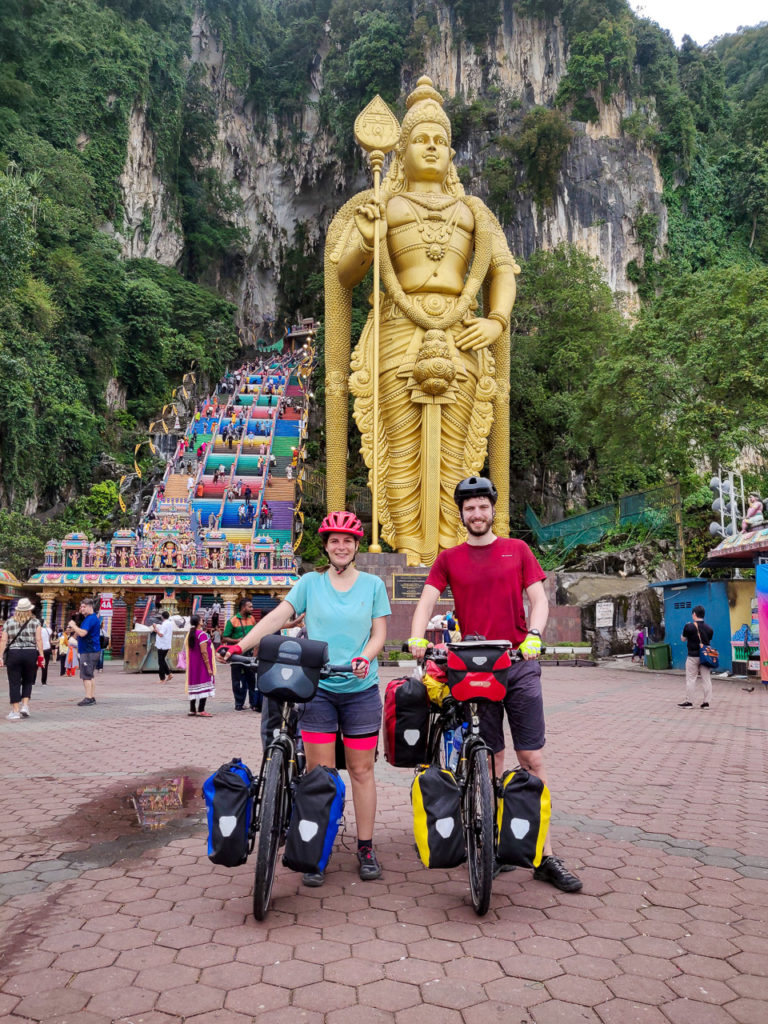 On the next day, we ride another 71 flat kilometres to Tapah, located at the bottom of the Cameron Highlands, just after being caught up by the Tour de Langkawi in Bidor. Difficult to keep up with these guys.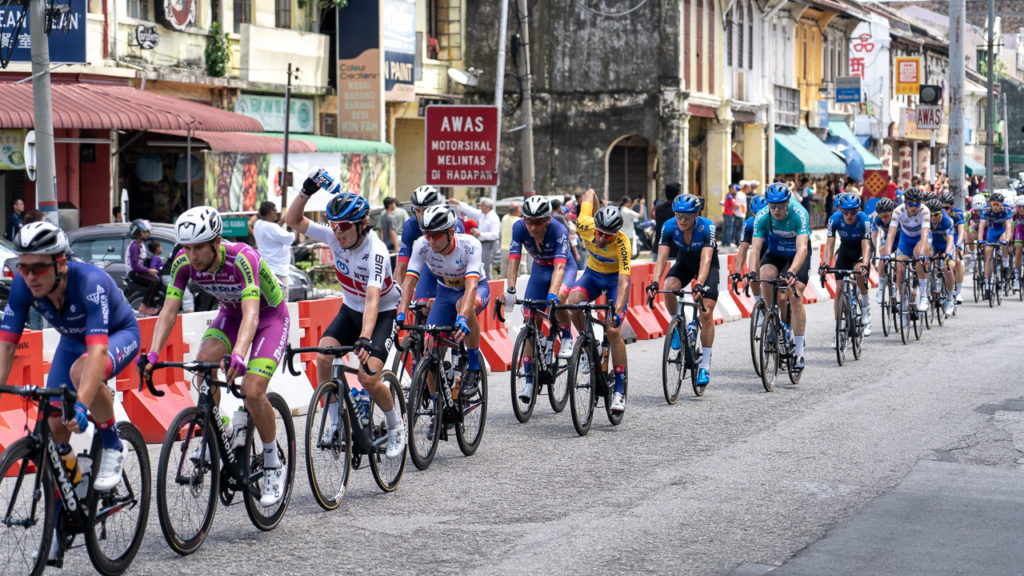 On Wednesday, we start to climb the steep 60 kilometres slope from about sea level to Tanah Rata at 1440 metres. Though it's physically challenging, we still make it to Ringlet on time for a (late) lunch to gather some strength for the final part of the climb. It's much cooler up there, and the green landscape is filled with strawberry greenhouses and tea plantations. We finally reach Tanah Rata around 4:45pm.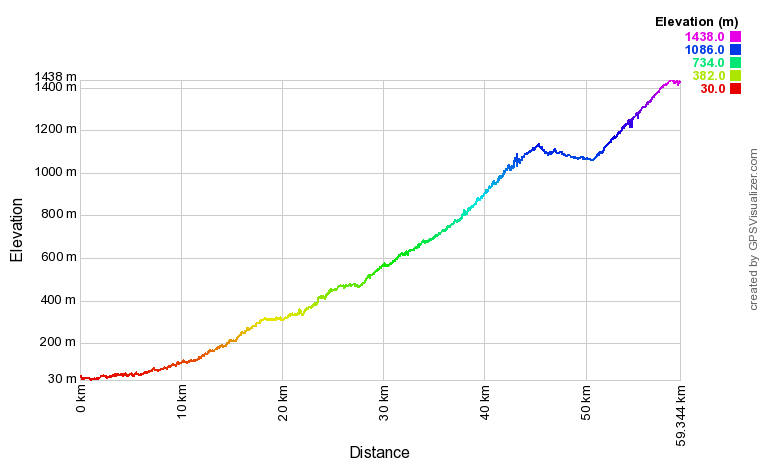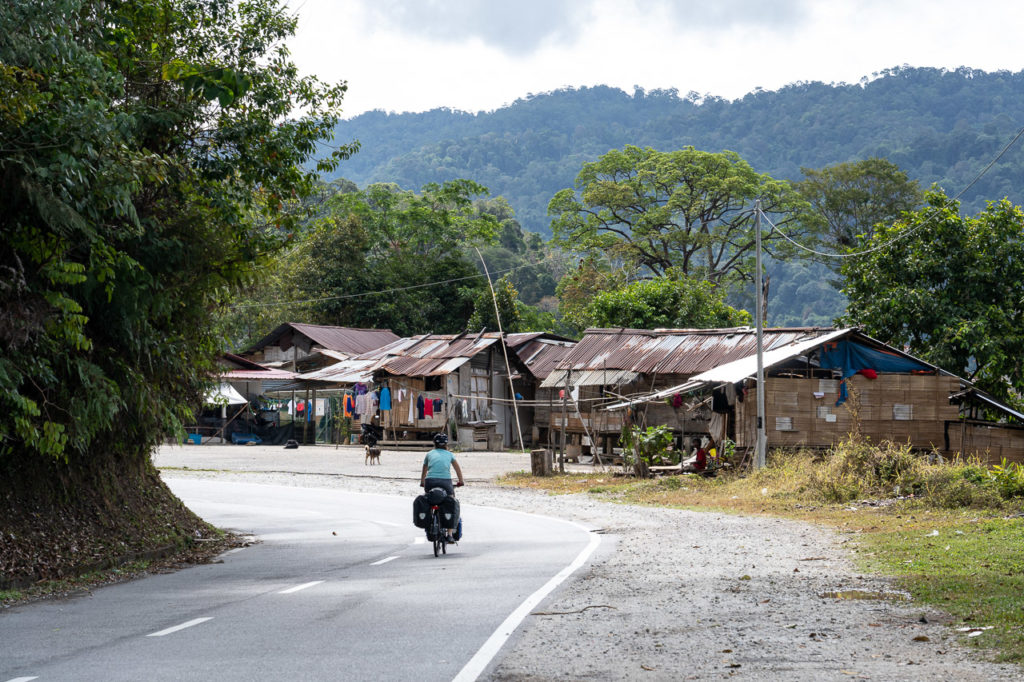 We decide to spend two nights in Tanah Rata so that we can take profit of our "rest" day to visit one of the tea plantations, Sungei Palas, located 13 kilometres away. We reach the plantation with our unloaded bicycles after climbing the pass of Kea Farm at 1600m. After a quick visit of the factory and some tea break, we ride back to our guesthouse and reach it just a few minutes after being completely drenched by a tropical shower.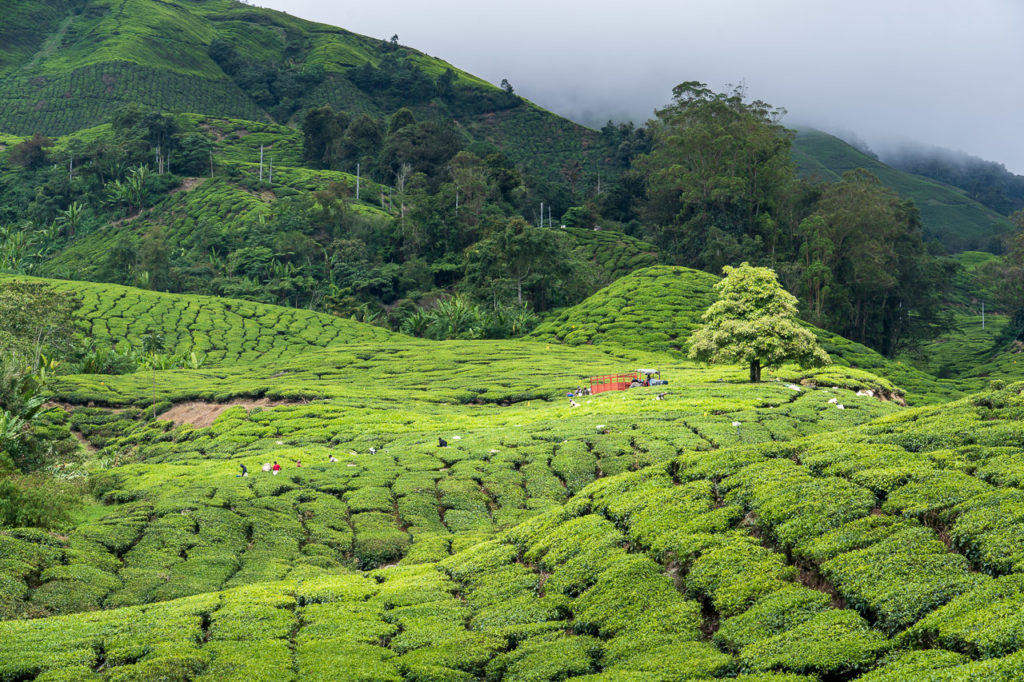 On Friday, in order to go down to the town of Ipoh, we need to climb to Kea Farm again but this time with the bags. After a steep 8 kilometres downhill, there's a second pass to climb, followed by 45 kilometres pure downhill to Simpang Pulai. It gets warmer every meter until we reach Ipoh where it's so hot and humid that we know thunder is coming. We finally reach our hotel a few seconds after the heavy rain has started.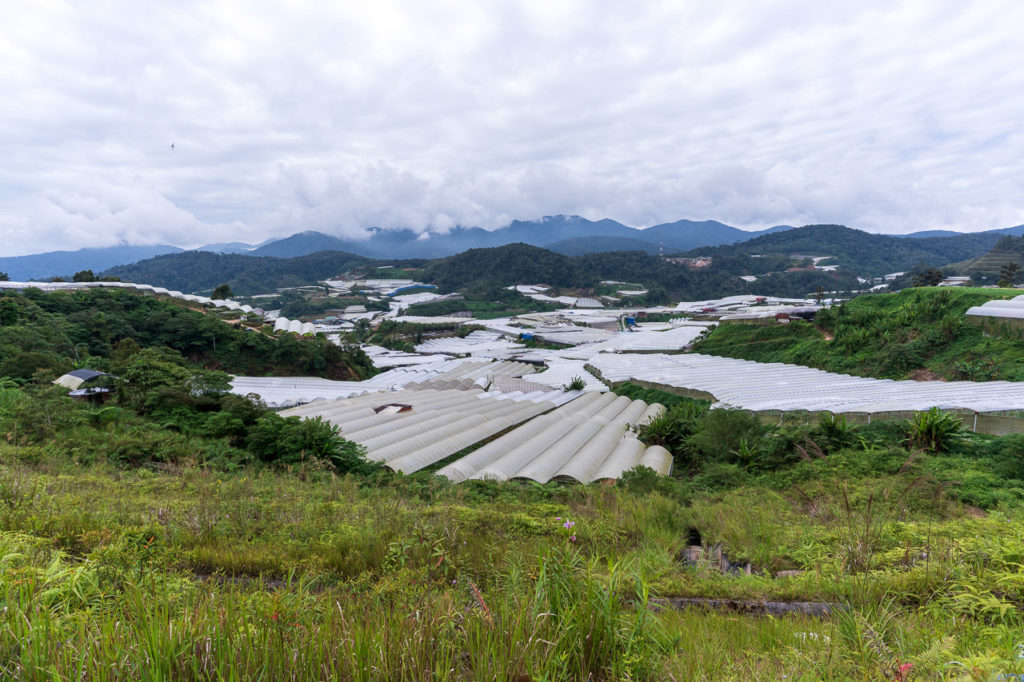 See more photos in the gallery.